Leavenworth Village Voices
Christmas in the Mountains
When you are visiting Leavenworth, WA for that quintessential Christmas experience, our annual Christmas concert must top your itinerary. We are sure to put you and your loved ones in the Christmas spirit! Join us in our tradition of closing each concert with a sing-along of the "Hallelujah" chorus from Handel's "Messiah."
2021 Concert Dates:
Friday, December 10 at 7:00 pm
Sunday, December 12 at 1:00 pm
Friday, December 17 at 7:00 pm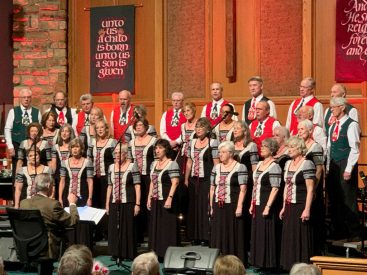 Enjoy our full "Christmas in the Mountains" concert, a performance in the gazebo downtown, or our carolers during the Christmas Lighting Festival.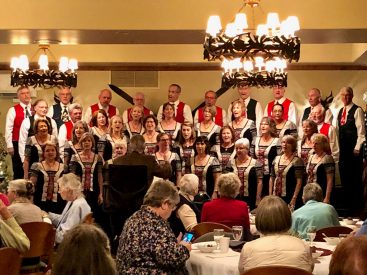 Interested in booking the Leavenworth Village Voices for a private event? Contact us today!
Do you love to sing and enjoy Christmas and choral music? Consider joining us! Contact us to learn more.
The charm of Christmas bells on horse-drawn carriages, caroling, and merriment echo through the hills. Make the most of your Christmas holiday with a Leavenworth Village Voices concert in the "village of lights!"
Leavenworth, WA is a Bavarian-themed village nestled in the foothills of the Cascade Mountains. With a postcard-perfect downtown and year-round festivals and recreation, Leavenworth is an ideal weekend getaway.
Interested in joining the Leavenworth Village Voices?  Our season will be kicking off with a picnic for prospective and returning members.  The tentative date is Monday, August 15 from 6:00 – 8:00 pm in Lions Club Park on US 2 in Leavenworth.  More details to follow!  In the meantime, go to the "Contact" tab and send us a note to tell us about yourself or ask any questions.
We are looking for a piano accompanist for our 2022 season.  The accompanist position is paid a competitive hourly rate for rehearsals and performances. To learn more, send us a message by filling out the form on the "Contact" tab.
A Book For All Seasons
Bavarian Lodge
Cashmere Valley Bank
Marydell Marson
Mike West Realty
Wood Shop / Hat Shop