Christmas in the Mountains
When you are visiting Leavenworth, WA for that quintessential Christmas experience, our annual Christmas concert must top your itinerary.  We are sure to put you and your loved ones in the Christmas spirit!
Join us in our tradition of closing each concert with a sing-along of the "Hallelujah" chorus from Handel's "Messiah."  Our concerts also feature local guest artists, including the Leavenworth Village Voices Women's Ensemble, the beloved Bavarian Brass, and other talented artists.
We are planning a fantastic, festive, and safe Christmas concert series.  All choir members are vaccinated and masks are required for our audience members.  We look forward to safely and joyfully sharing the music of Christmas with you!
2021 concerts:
The Leavenworth Village Voices Women's Ensemble, a subset of the choir, formed in 2015 from members who wanted to sing year-round.
The Women's Ensemble performs at LVV's Christmas concerts and at year-round festivals, charity events, and private gatherings.
This Christmas season the  Women's Ensemble will perform as a guest artist at most LVV concerts.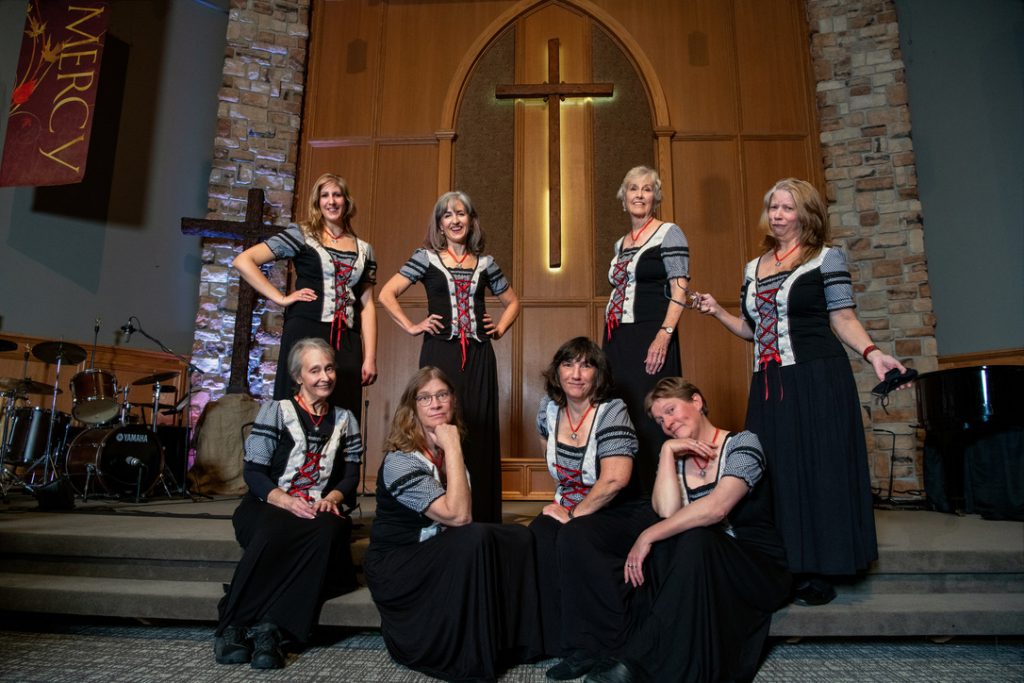 We love to spread Christmas cheer in our Bavarian village by caroling in small groups in downtown Leavenworth. You can find us with caroling books in hand on Christmas Lighting Festival weekends, typically the first three weekends in December.
We love it when people raise their voices and sing with us!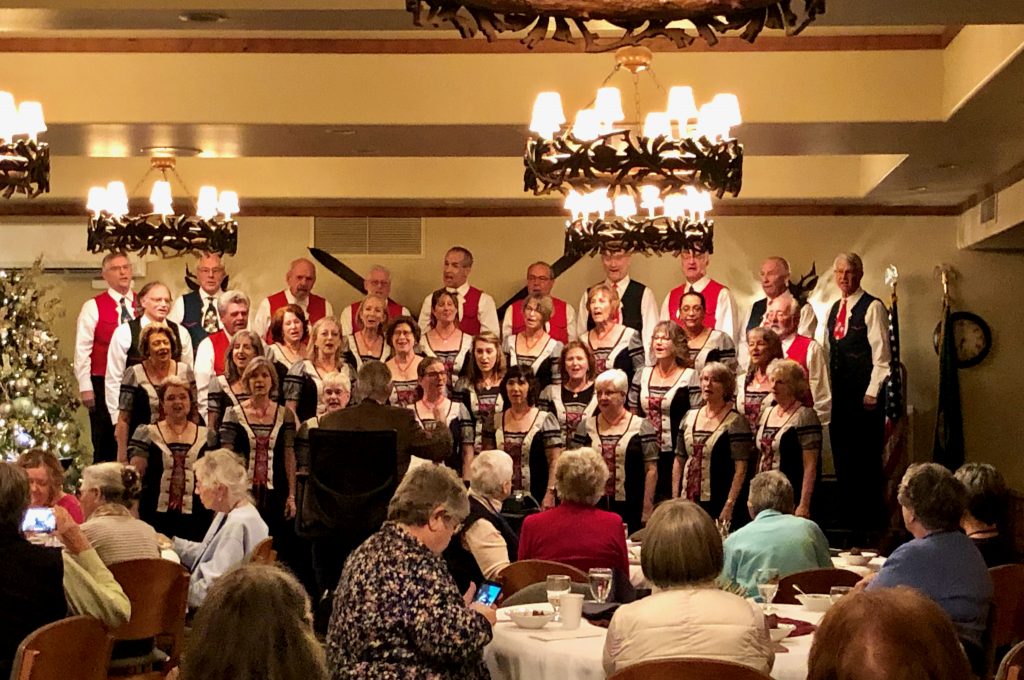 Did you know that you can book the Leavenworth Village Voices or the Women's Ensemble for festivals or your own private gathering? What a gift to share the sound of music or the joyous spirit of Christmas!
Smiling faces, beautiful songs, sung with skill and heart.
Concert Attendee
Brought out the tradition of Bavaria-- well done!
Concert Attendee
Smiling faces, enthusiasm, interesting choral arrangements.
Concert Attendee
Made me in the mood for the season!
Concert Attendee