Christmas in the Mountains
Complete your postcard-perfect Leavenworth holiday with the choir's 41st annual "Christmas in the Mountains" concert!
Our 2023 concert series will take you on a musical odyssey from Leavenworth, around the world, and back.  There is something for "kids from one to ninety-two" in this festive celebration of your favorite holiday classics and beloved traditions from around the globe.
Raise your voices with the choir for an inspiring sing-along of "Hallelujah!" to close the show. 
Concerts will take place at Leavenworth's own beautiful Icicle Creek Center for the Arts (ICCA), Snowy Owl Theater. Tickets may be purchased online through the ICCA.
There are three unique concerts to experience this season:
Saturday, December 2 at 7:30 pm: Our traditional "Christmas in the Mountains" concert with beloved guest artist the Bavarian Brass, back by popular demand
Sunday, December 10 at 2:00 pm: Our "Christmas in the Mountains" benefit concert for Upper Valley MEND, with the Bavarian Brass
Saturday, December 16 at 7:30 pm: A special joint concert with indie-pop duo BOSAYA. A unique pairing combining the angelic coloratura soprano Galina Bosaya with the heartwarming harmonies of Leavenworth's community choir
The Leavenworth Village Voices Women's Ensemble is a subset of the choir, formed in 2015 by members who wanted to sing year-round. The Women's Ensemble performs as a guest artist at LVV's Christmas concerts and at year-round festivals, charity events, and private gatherings.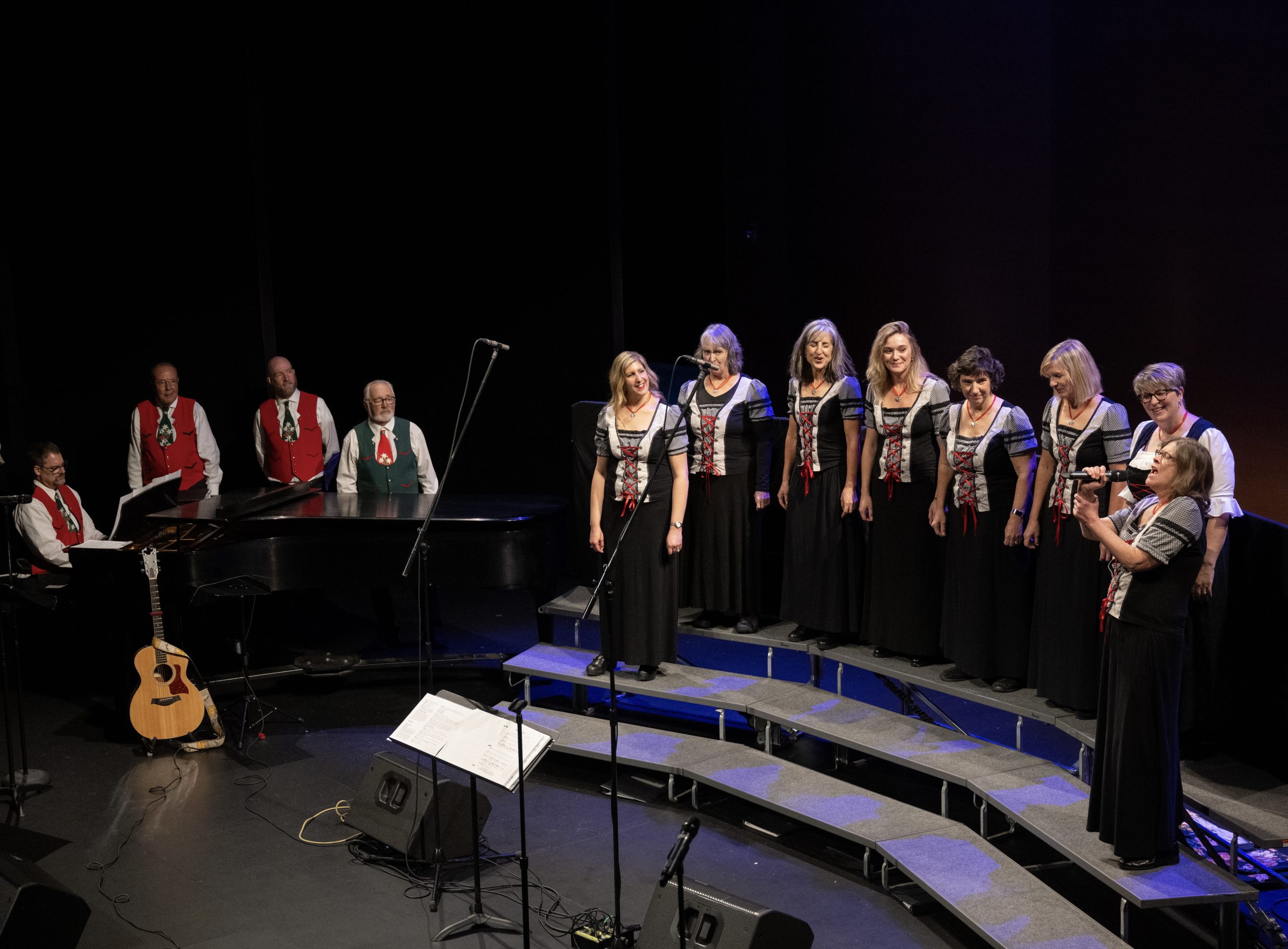 We love to spread Christmas cheer in our Bavarian village by caroling in small groups in downtown Leavenworth. You can find us with caroling books in hand on Christmas Lighting Festival weekends, typically the first three weekends in December.
We love it when people raise their voices and sing with us!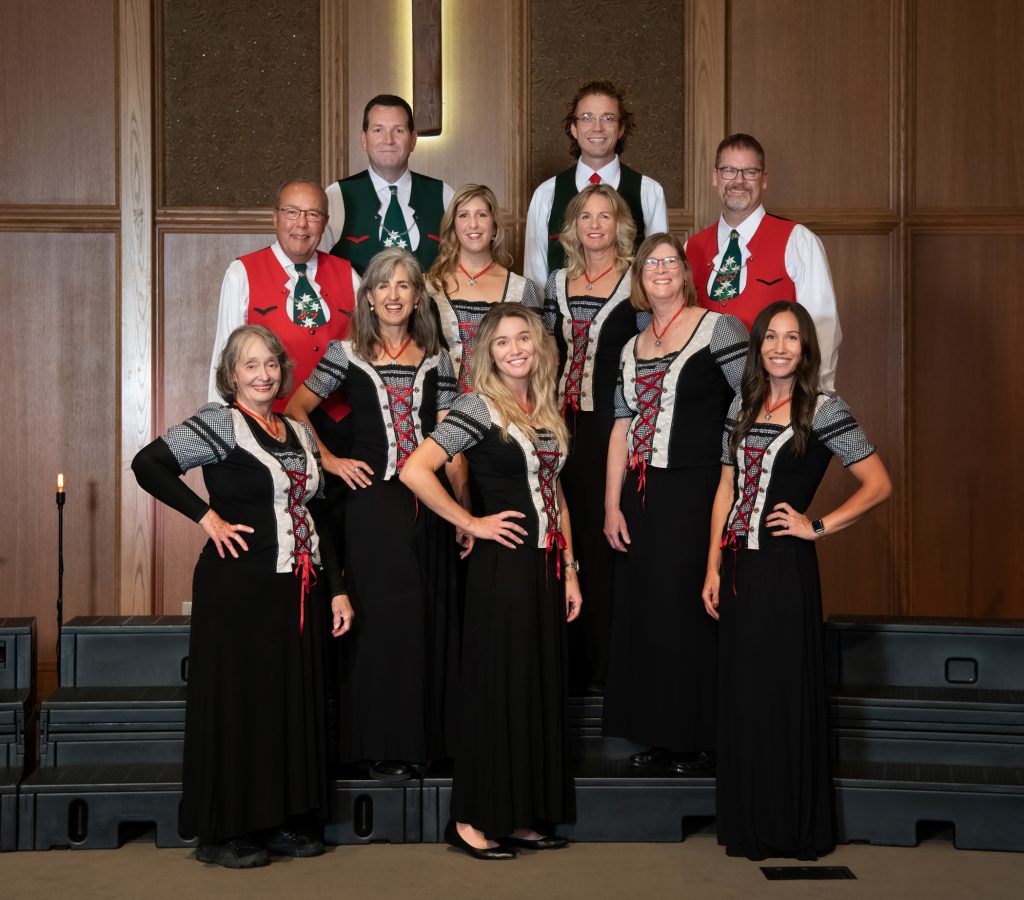 Did you know that you can book the Leavenworth Village Voices or a smaller Ensemble for festivals or your own private gathering? What a gift to share the sound of music or the joyous spirit of Christmas!
It was great! [We] didn't know what to expect and left impressed. Thanks!
Concert Attendee Concert Attendee Concert Attendee
Loved your clear, pure sound and your joy! Concert Attendee
Loved the joy in your music! Concert Attendee Concert Attendee Concert Attendee
"All Is Well" was GORGEOUS! Concert Attendee