Exciting Changes for 2021!
We are thrilled to make three exciting announcements for 2021: a new director, accompanist, and website!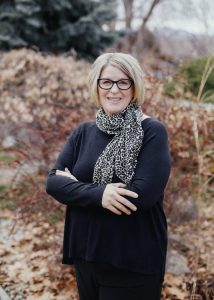 Mindy Wall has been selected as our new director, following Larry Henderson's retirement after 20 years at the helm. Mindy is the choir director for the Cascade School District's high school and middle school programs. An accomplished director, musician, and mezzo-soprano, we look forward to embarking on this journey with Mindy and starting a new era for the Leavenworth Village Voices (LVV).
Susan Butruille, who has sung alto with us for several years, has been selected as our new accompanist after the departure of Jennifer Sidebottom last summer. Susan is well known in our community for her involvement in and dedication to the arts.
Finally, we unveiled our new website in January.  With grant money from the City of Leavenworth and partnering with Andy Jaynes Media, we developed and launched our fabulous new website (which we hope you will fully explore!).  We now offer online ticket sales, booking inquiries, and other great features. 
Mindy promises a high level of professionalism, accountability, and hard work, but is quick to say she balances that with humor and fun. She also recognizes the importance of building relationships and trust and promises that changes will be well-considered and gradual.
We are excited and hopeful for a bright future for LVV, and we think Mindy's brand of optimism will fit right in. "I love choir," she said. "I love directing choirs and singing in them. Leavenworth is my community of choice and our goal is to be as involved as possible in our community. We love where we live. . . Let's make it the best we can."
We are continuing to plan for concerts in December 2021 as we await guidance from local health officials. Come back soon to check for updates!