Singers Invited to 2022 Season Opener Picnic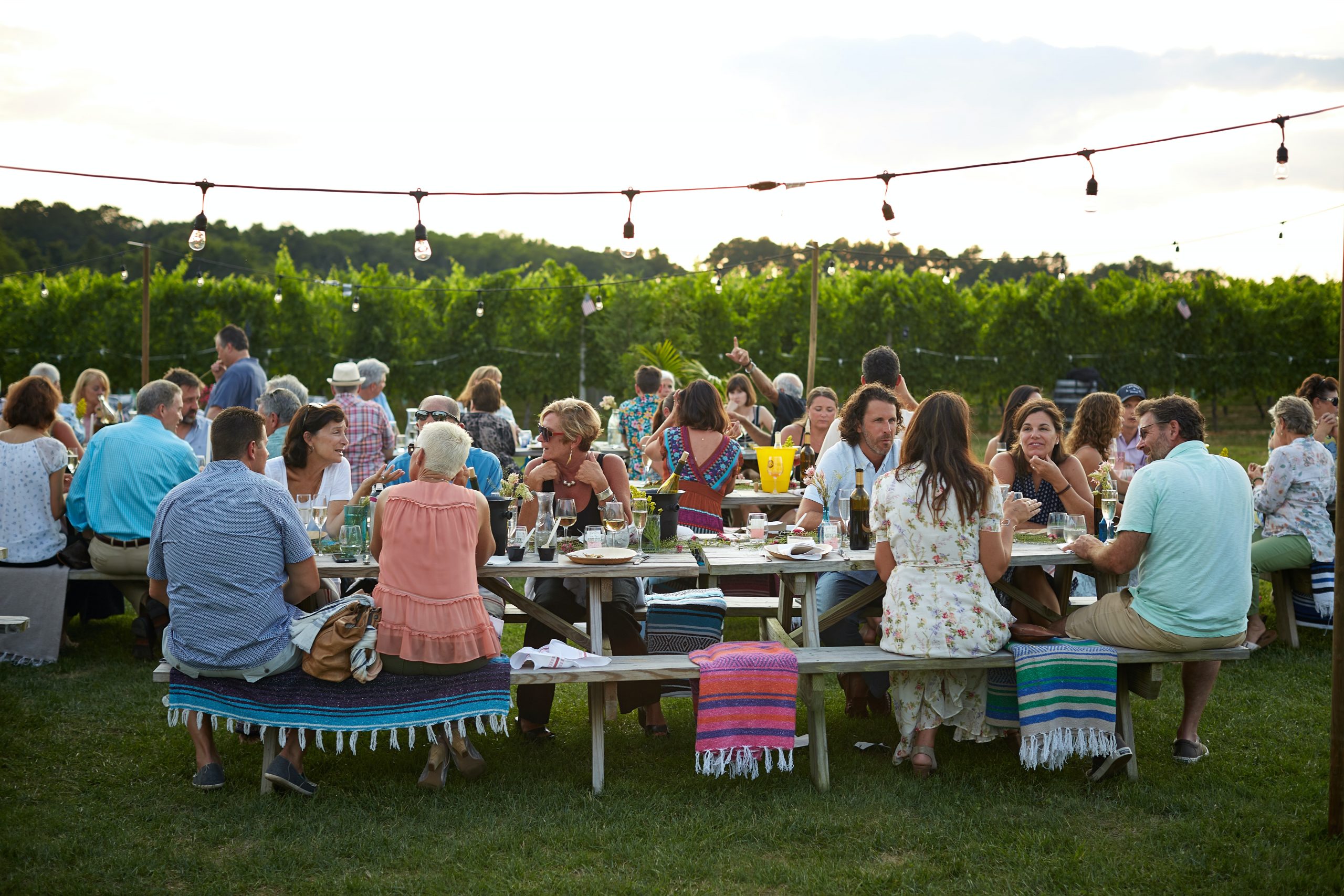 The Leavenworth Villages Voices (LVV) invites returning and prospective members to the fifth annual Season Opener Picnic on Monday, August 8, at 6:00 pm at Lions Club Park in Leavenworth. LVV members will provide the food and beverages, while prospective members are invited to attend as guests—and to bring their singing voices.
The picnic is a great way to enjoy a late summer evening outside and to enable returning members to reconnect before rehearsals start. The greatest benefit, though, is offering an opportunity for people who are considering joining the group to learn more before coming to the first rehearsal for the 2022 season. There will be plenty of good food, some entertainment from the LVV Women's Ensemble, and opportunities to mingle and—of course—sing.
The Leavenworth Village Voices is a community choir that performs during the Christmas season. Members love to share the joy and peace of Christmas music while contributing to Leavenworth's Bavarian theme and festive atmosphere. There are no auditions and formal music training is not required. It is helpful to know how to read music, but not essential. Practice tracks are also provided to help members learn their music by ear.
Membership requirements are few: commit to regularly attending rehearsals, practice between rehearsals, memorize one's music, and be available for concert dates. Members are asked to pay a small amount in dues to help cover the cost of music, costumes, and other operating expenses.
This will be the choir's second year with director Mindy Wall, who brings a professionalism that lends the choir a new and exciting energy. She has many years of experience teaching middle and high school choir as well as voice and musical theater. According to LVV President Allison Bergstrom, "We enjoyed getting to know Mindy in her inaugural season last year and are looking forward to building on improvements from last year."
In addition to LVV's annual "Christmas in the Mountains" concert series, the choir performs at the Leavenworth Christmas Lighting Festival and carols in small groups downtown and in other areas and venues as asked, to spread holiday cheer. LVV also does private concerts for tour groups, churches, and caregiving facilities and performs for charity events. The LVV Women's Ensemble—a subset of the choir that practices year-round—performs in concerts, festivals, and other functions throughout the year.
The Leavenworth Village Voices is a nonprofit organization founded in 1982 by the late Eleanor Culling. 2022 is the choir's 40th anniversary year: an accomplishment of which members are extremely proud.
LVV rehearsals take place on Monday evenings from 7:00 – 9:00 p.m. at the Leavenworth Church of the Nazarene, located at 111 Ski Hill Drive in Leavenworth. Rehearsals begin on August 15. Send us a note on our website under "Contact Us" if you are interested or if you would like additional information.